Candy Corn Collar Flower
Candy Corn Collar Flower
Ships in:
3-5 business days. Free shipping in the USA.
Time to take your little pumpkin trick or treating! Pair with your dog's favorite spooky Halloween collar - perfect for the dog who doesn't "do" costumes. This delicious accessory easily comes on and off your pups collar. Collars sold separately.
Product Details
Dress up your dog's look with the simple elegance of this Mimi Green Hand Crochet Flower! They come in many colors so you can quickly interchange them everyday! Flowers fit 5/8" to 1" wide collars.
Super cool Orange petals with scary black center!




Hand crocheted from 100% cotton yarn




Ribbon wraps around collar and Velcro tabs secure the flower




Size Guide
New
size
small
(not shown) is great for puppies and small breed dogs.
Size medium is the best size for most dogs, size large is best for very big dogs.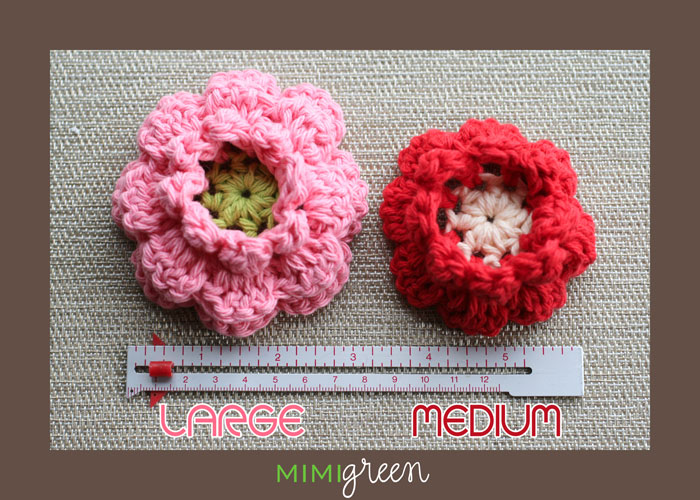 Shipping
All Customers - Shipping costs are included in the final product price. You will not be charged additional shipping on this item at checkout. This product will be shipped via standard ground service. Express shipping is available - please contact us for a quote. Sorry, this item will not count towards any free shipping promotion on other items in your order. This item may ship separately from other items in your order.

International Customers - Please allow additional shipping time for international orders. This item will ship at no additional charge when international customers purchase another item and pay for shipping on that item. If this is the only item in your order, please choose the reduced flat-rate shipping option above. To avoid delays in your order, please select the correct shipping option.