Los Angeles Dodgers Dog Jersey
Los Angeles Dodgers Dog Jersey
Los Angeles Dodgers Dog Jersey
Availability:
3-5 business days.
Dress your dog just like the pros with an officially licensed LA Dodgers dog jersey; with Velcro closure and button trim.
We recommend our customers to review our Sizing Guide for general recommendations for measuring your pet and finding the right size. The Product Size Guide below are specifications for this product only.
Back:
Measure length of pet's back from the base of the neck to the base of the tail.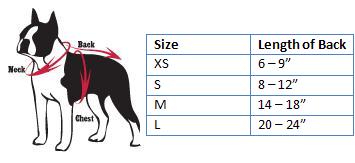 Need assistance with finding the right size? Please contact us and we will be happy to help.
Return to top of product page.