Louisdog White Dress
The White Dress by Louisdog features a short sleeved look with a lace ruffled skirt. 'DRESS' is spelled out in eco-friendly ink on the back.
We recommend our customers to review our Sizing Guide for general recommendations for measuring your pet and finding the right size. The Product Size Guide below are specifications for this product only.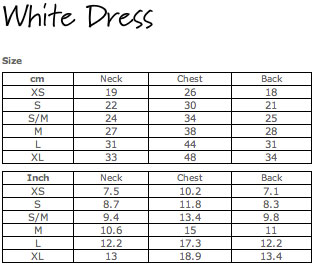 Need assistance with finding the right size? Please contact us and we will be happy to help.
Return to top of product page.