Is ice cream safe for dogs?
Summer is fast approaching and the heat is turning up! It's our favorite time to chase ice cream trucks and cool off in the park with our pups. Plenty of us have given our dogs licks of ice cream outside the ice cream parlor, and our pups are always eager to share treats, but is it safe for them to eat ice cream?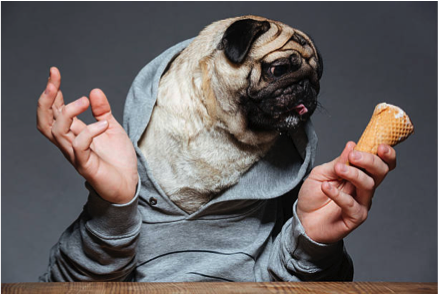 You may think it's no big deal, after all dogs have eaten worse and been fine, right? The truth is not all ice cream and other frozen human treats are safe for pups to eat. Lots of humans sweets have artificial sweeteners, like xylitol, which are toxic for dogs to ingest. If you're going to share your cone with Fido, make sure you know what ingredients it's made with!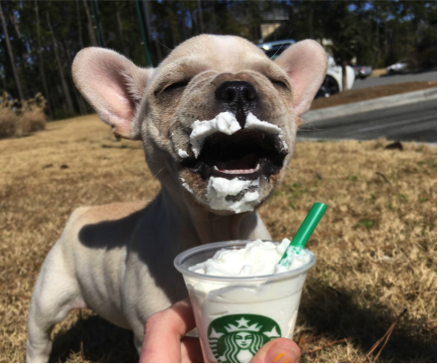 What frozen treats can I give my dog?
Many dog friendly restaurants make treats specifically for pups, so be sure to ask what options they have! You can also make your own at home: there are lots of doggie ice cream recipes online, so you and your pup can choose your ingredients and mix up a yummy treat together.
Best of all, there are now some awesome dog brands making frozen yogurt and ice cream treats you can find in pet store freezers!
Our favorites are:
1.Opened in 2010 by a husband-wife team and their dogs, The Bear and the Rat delivers 5 delicious flavors of frozen yogurt for our pups (and kittens)! From classic banana and peanut butter to goats milk and coconut, these 4-packs of single servings are the perfect dessert. Our dogs love their Bacon and Peanut Butter flavor!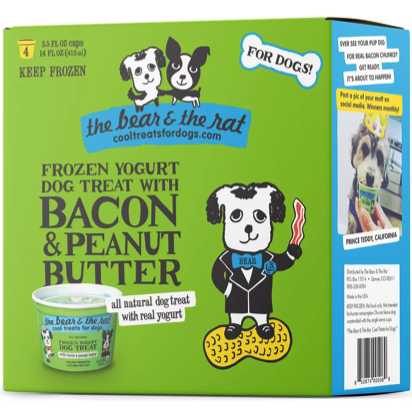 2.Yo-Pup from Yoghund has been "making tails wag" since 2007, and in that time they've made some awesome frozen treats! We'd argue their All-Natural Apple and Cheddar frozen yogurt packs are the best, but don't forget to try their frozen raw bones and yogurt-drizzled biscuits as well!!
3.Puppy Scoops is another great sweet treat we recommend. It's made by Puppy Cake, another dog company founded in 2007. They started with dog cake mixes, and expanded to include cheesecake mixes, cookie mixes, and of course, ice cream! Their Puppy Scoops come in half pints. You just add water, freeze and you've got some tasty goodness for Fido! We personally love their Maple Bacon Puppy Scoops and Pumpkin Smart Scoops (made with goat's milk).