Press & Spotlight
Funny Fur featured on KHOU Channel 11 "Culture Map Moment" morning news!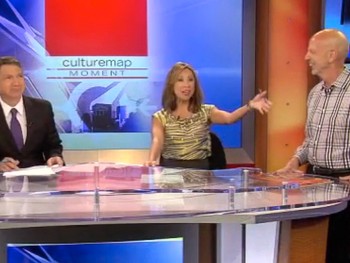 // Photo courtesy of KHOU Houston/Channel 11.
---
Funny Fur's River Oaks location featured in Houston Pet Talk, Houston's premier pet publicaton.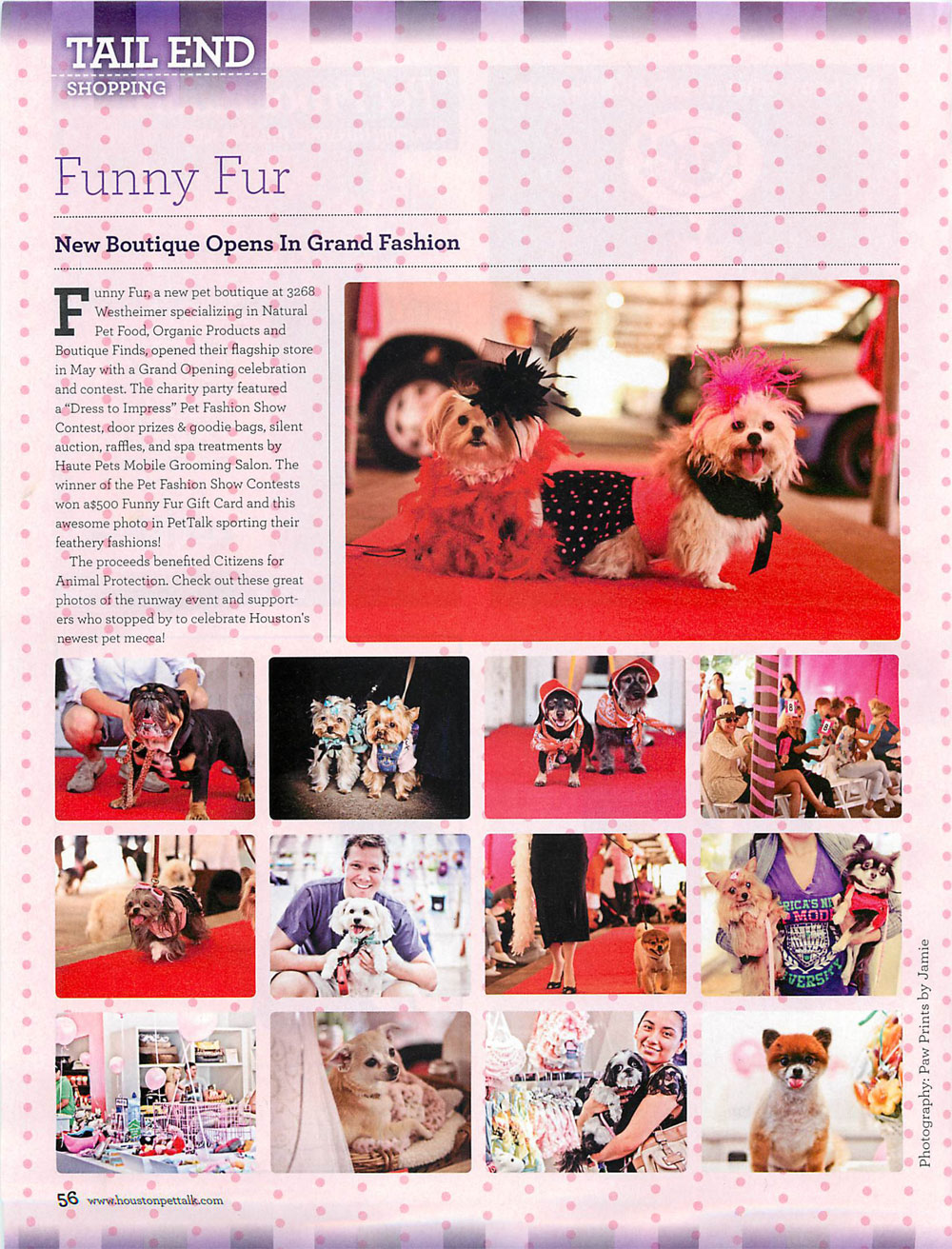 ---
As featured in VIVID Magazine, Asia's premier luxury magazine.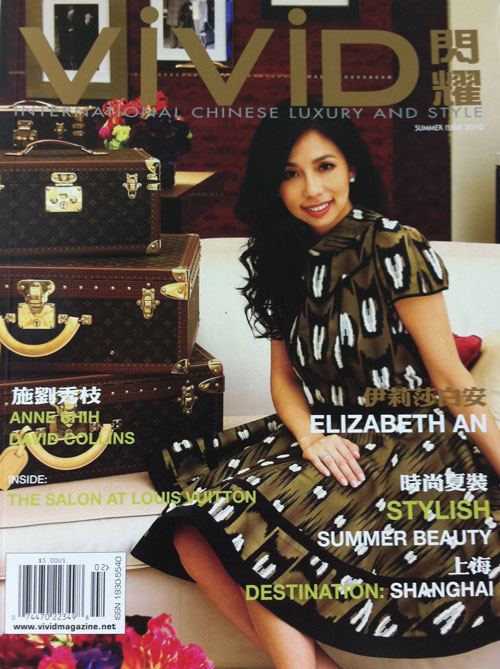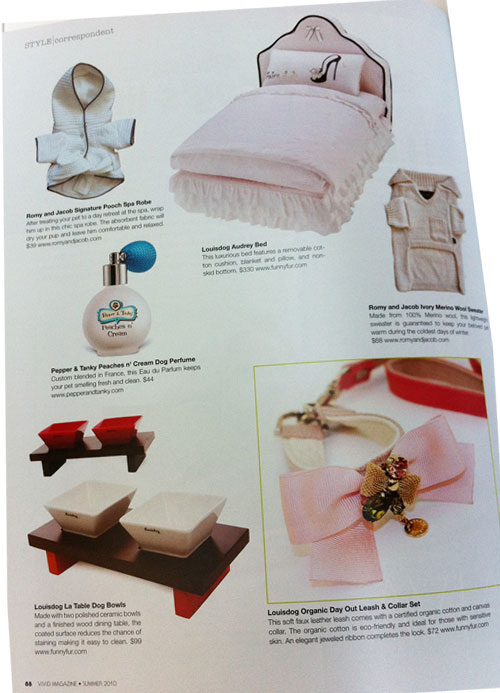 ---
As featured in InStyle Magazine.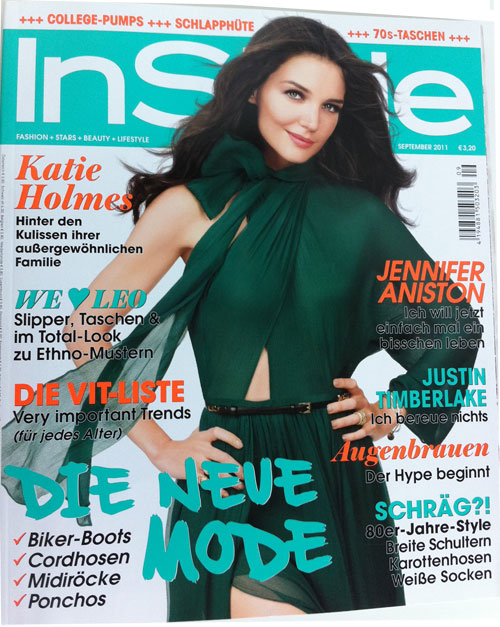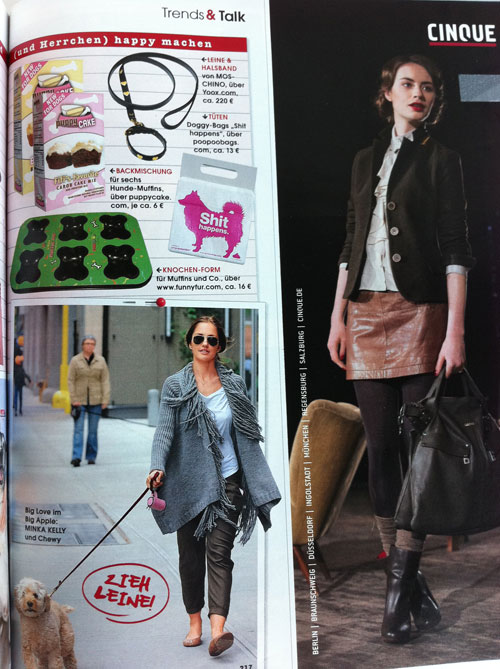 ---
FunnyFur.com Featured on FOX News!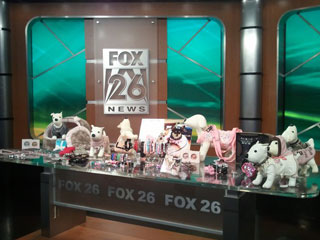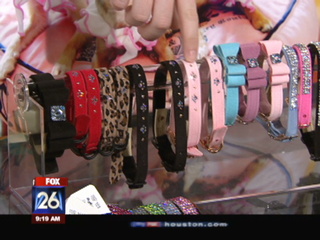 ---
As featured on The Wendy Williams Show.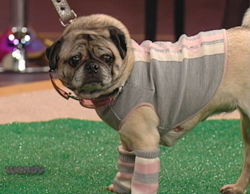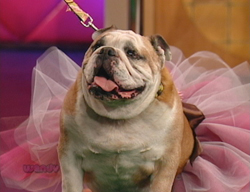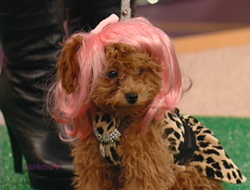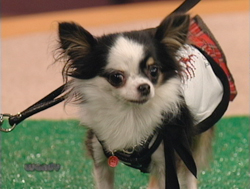 Photos courtesy of The Wendy Williams Show
---
As featured in The New York Times at www.nytimes.com.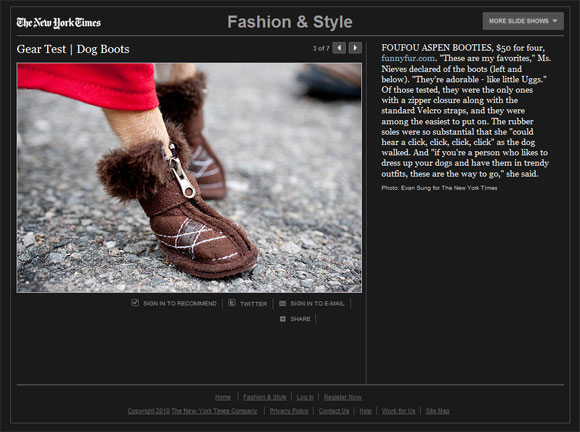 ---
The Today Show's Al Roker along with celebrity pet stylist and creator of Little Lily, Lara Alameddine, hosted a Halloween themed Fashion Show.

---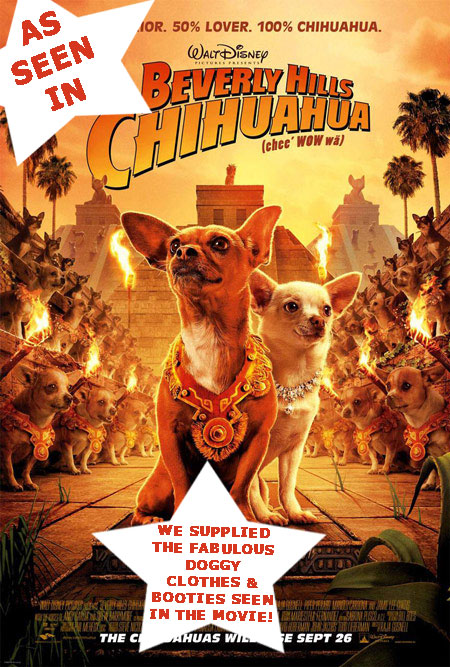 AS SEEN IN Disney's "Beverly Hills Chihuahua" (previously titled "South of the Border") movie, which hits theaters October 3 and features lots of designer dog clothes from FunnyFur.com! Drew Barrymore is perfect as the voice of Chloe, a spoiled Beverly Hills Chihuahua who gets lost in Mexico while vacationing with her owner played by Piper Perabo. She meets a bunch of cool friends (including voices by Salma Hayek and George Lopez) who helps her find her roots and way back home. So cute!
---
As featured in InStyle Magazine's website InStyle.com and HGTV Canada.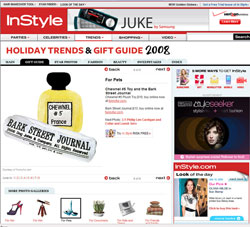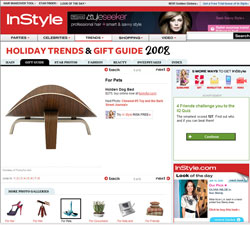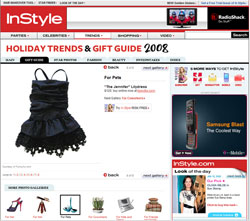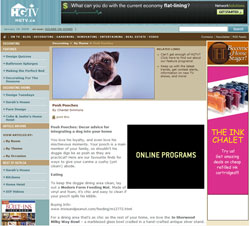 ---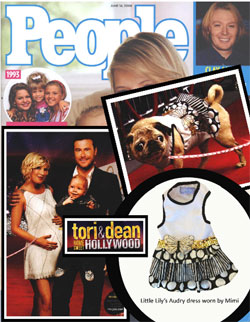 As seen in the June 08 US Weekly (inner front cover) and People Magazine! Tori Spelling's Pug, Mimi La Rue, strutting her Audry Lilydress down the red carpet of Tori & Dean Home Sweet Hollywood.
---
The Late Show with David Letterman featured his interview with Paris Hilton, and a quick intro to the various products Paris endorses. It highlights Paris' collaboration with Little Lily on the Paris Hilton by Little Lily pet apparel collection. Dave is holding the Kiss Lilytee by Paris Hilton.
---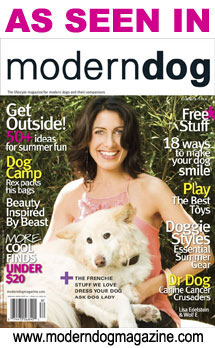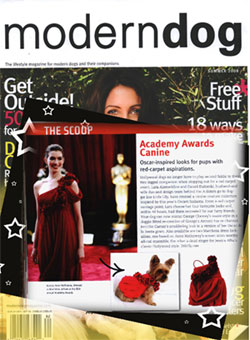 As seen in the Summer issue of Modern Dog magazine! Little Lily's namesake, Lily, wearing the Anne Lilydress by Little Lily which was inspired by Anne Hathaway's Oscar dress.
---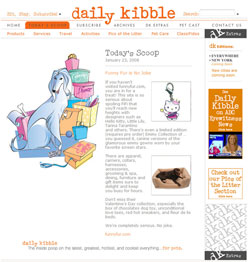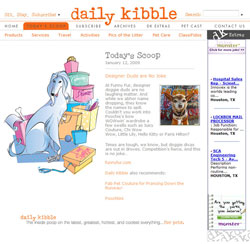 ---
"Mimi proudly walked (well... was carried) down the hot pink carpet at Kitson at my book party for "sTori Telling" in her Little Lily dress. She felt amazingly beautiful and flaunted her very hip pink dress. Little Lily is her favorite designer for every red or pink carpet event! She would rather go naked than wear another designer!" - Tori Spelling

Mimi La Rue is wearing the Ally Lilydress by famous celebrity pet designer Little Lily. See the entire collection at Little Lily.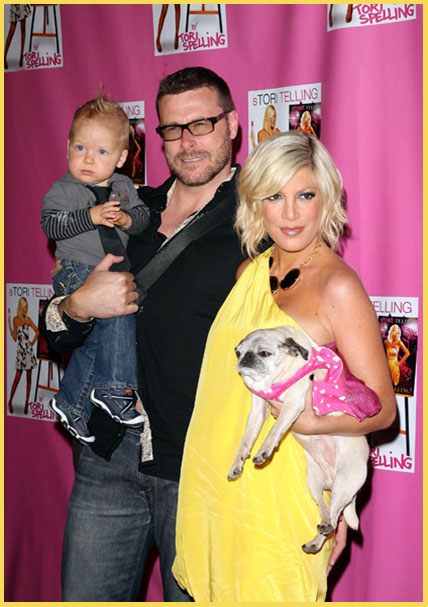 ---
The Red Carpet Collection by Little Lily has been featured on E! Entertainment Oscar's Highlights and PEOPLE magazine's website. Your dog won't need to be a celebrity to turn heads in these haute dog fashions!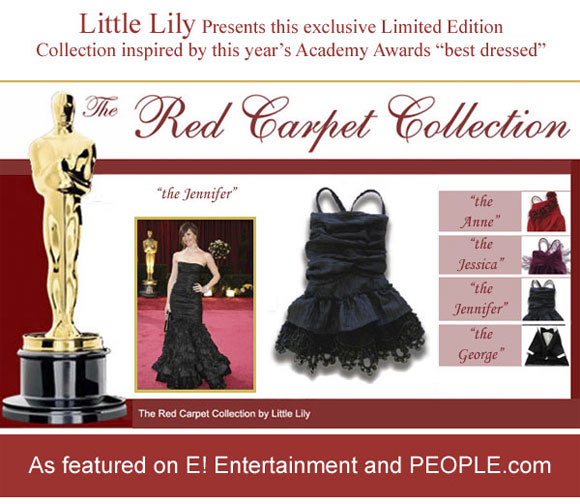 ---
Celebrity pet designer Little Lily's line of fashion forward styles have brave the pages of major magazines on high profile celebrity dogs.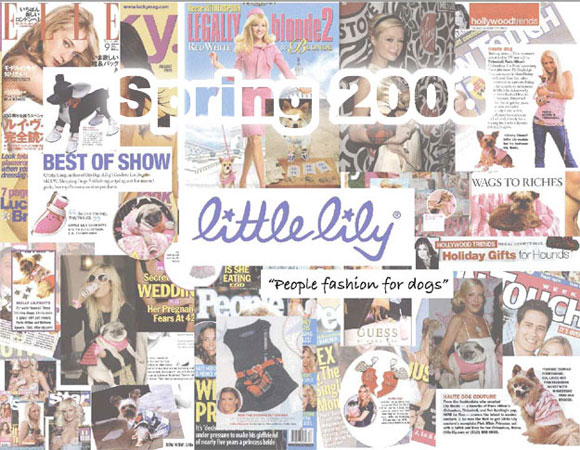 ---
As seen in the Winter 2008 and Spring 2008 Modern Dog Magazine.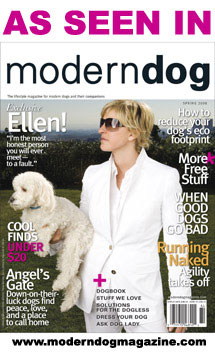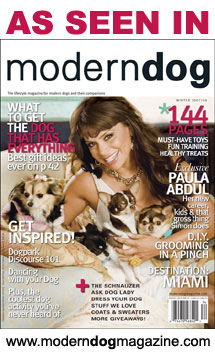 ---
As seen on Access Hollywood's Emmy Highlights! Little Lily presents this exclusive Limited Edition Emmy Collection for a limited time only.