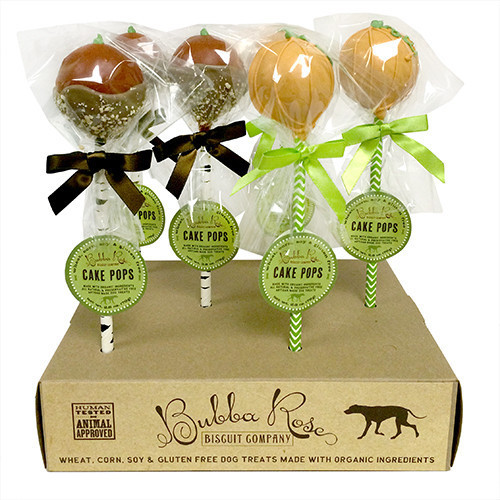 Think about some of your guiltiest pleasures: If they all involve food, you're not alone. Sweet escapes are admittedly the best kinds of escapes, but unfortunately, your dog couldn't enjoy them with you in the past. Now, thanks to scientists who understand the importance of giving Man's Best Friend the best life has to offer, your dog can enjoy his own guilty pleasures, too.
Ice cream? Yes.
Cake pops? Yes.
And cheesecake? Oh yes.
The next time you enjoy that pint of ice cream -- err, well, maybe just a scoop or two in light of bikini season -- your dog doesn't have to feel left out. Funny Fur dog treats include Puppy Scoops Vanilla, Carob, and Maple Bacon ice cream mix, which are all formulated to be easily digestable for your pooch. You get a scoop of your favorite ice cream flavor, and she can get a scoop of her own favorite, too.
Autumn Cake Pops are other Funny dog treats that are excellent for surprising your little one. With its chewy apple and peanut butter cake mixture, which includes scrumptious ingredients such as cinnamon, ginger, molasses, and applesauce, what dog could resist them?
And then there's cheesecake. Need we say more? We guarantee that if you give your dog this favorite dessert of yours, Man's Best Friend will prove he can live up to this title more than ever before. He'll stick right by your side and never leave it, just like a true best friend -- just waiting for more. (He just may even give you a few extra kisses, too.) Funny Fur's Puppy Cake Grain-Free Salted Caramel and Peanut Butter cheesecake mix are perfect for all occasions -- from birthdays to an "I Love You" Day -- to show your pet you really think he's something.