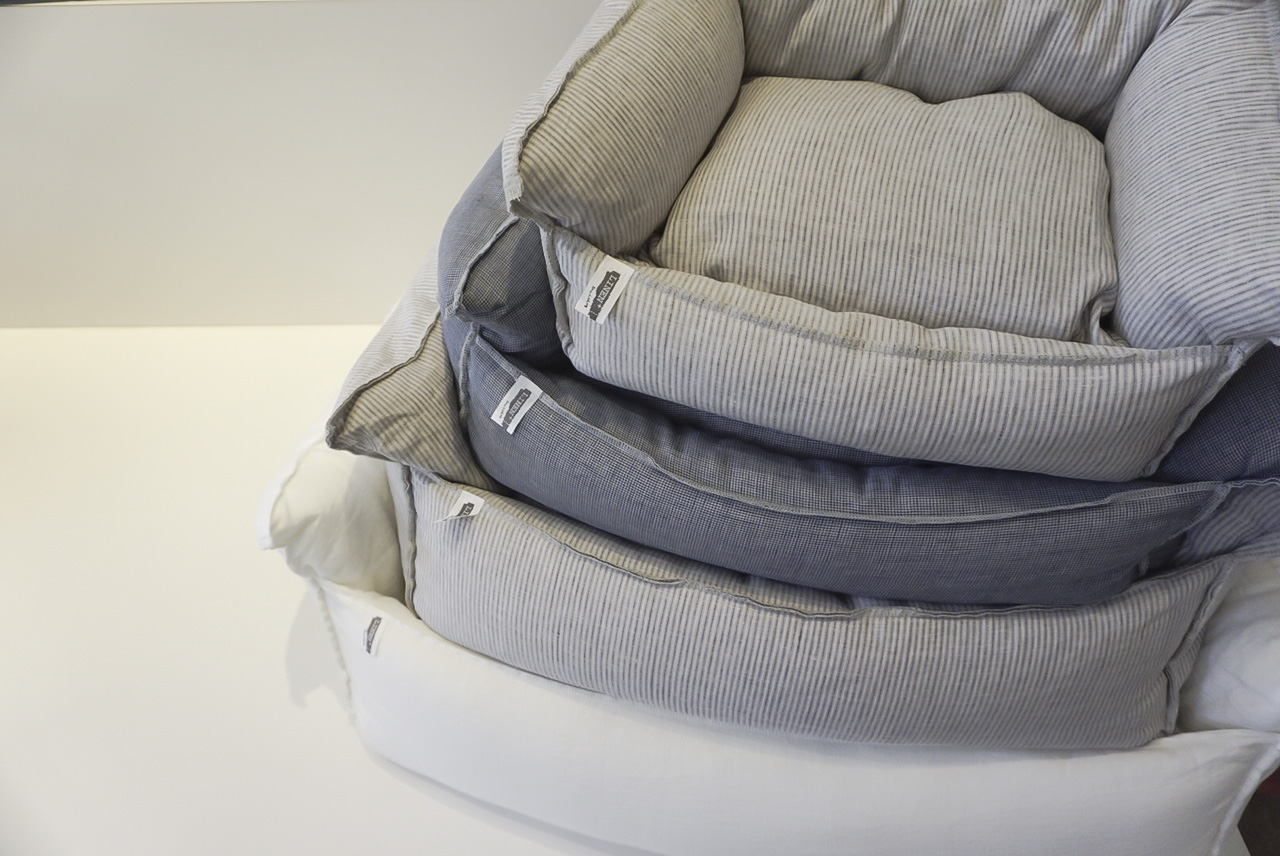 Get yourself effortless style for your home with the Louisdog Linen Boom Bed. Tell all your furry friends nighty night with this comfort yet stylish bed. The Linen Boom Bed is great for summer because it is super soft and feels cool & smooth to the touch. It's super breathable and lightweight. The bed features a removable body and cushion cover for easy wash. Simply, just remove the cover and machine wash on delicate mode.
If you're looking for a classic upholstery fabric, linen is the way to go. Made from the fibers of the flax plant, linen has been around for thousands of years and is still loved today for its beauty, feel, and durability. Linen is also very eco-friendly. Flax is easy to grow without fertilizer and little use of chemicals. Linen possesses a natural resistance to bacteria, microflora, and mildew, making it a great choice for those pets with allergies.
Available in Stripe, Blue Check, and White and comes in 4 sizes: petit, grand, super, and extra super.