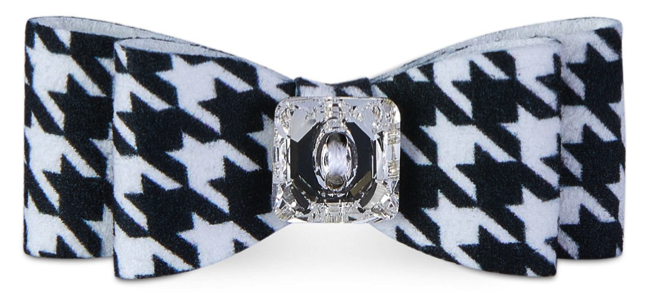 New 2019 Susan Lanci!
These new Susan Lanci designs are absolutely adorable! With sweet colors like peaches n' cream and chocolate, in a classy houndstooth pattern, you can amp up your pup's style and flair. These new arrivals are boutique exclusives, so you will only find them with your local vendor, Funny Fur.
If you like understated neutrals with just a little flair, you'll love the Chocolate Glen Houndstooth Nouveau Bow Collar! Or consider an ultra-preppy Peaches 'n Cream Glen Houndstooth Nouveau Bow Tinkie Harness! Explore and build a high fashion wardrobe with your pup in all these fantastic color and style combinations.
All Susan Lanci collars, harnesses, and bows are made with strong, washable Ultrasuede from Japan and decorated with beautiful full bows and Swarovski crystal.