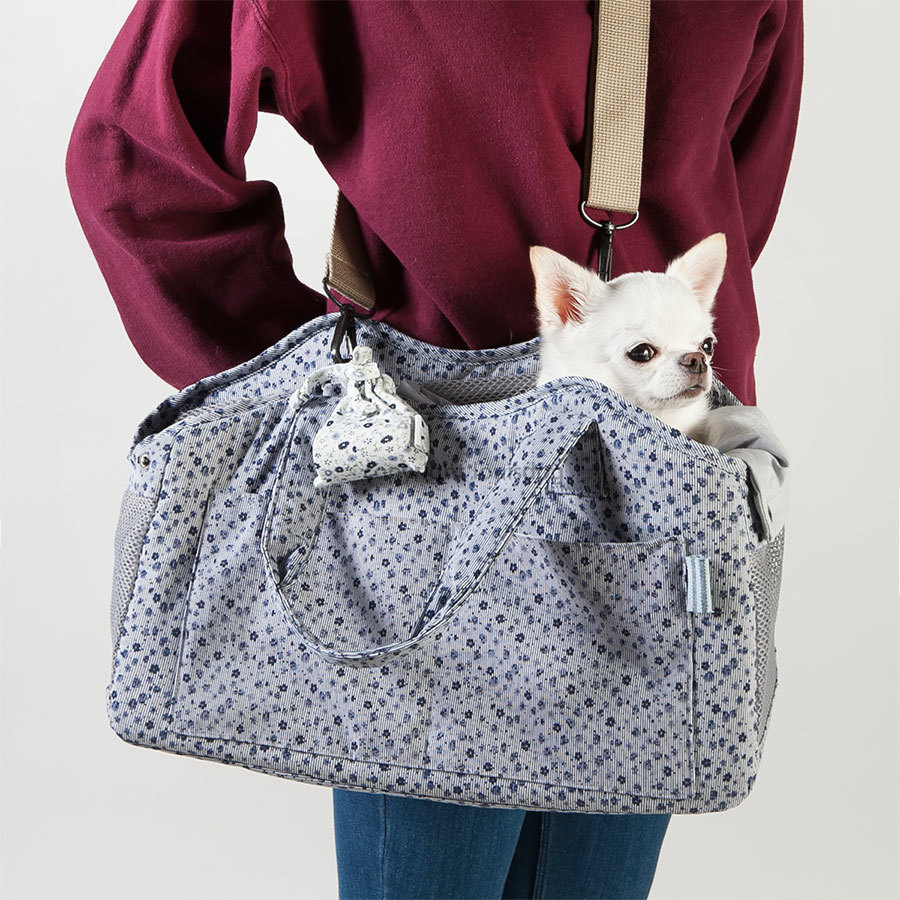 1. LOUISDOG INDIGO FLOWERS TOTE BAG
This tote from Louisdog is THE spring accessory for your pup! The Indigo Flowers Tote Bag is cotton-lined, has mesh windows on the sides, and a mesh zipper opening, making it super fresh and breezy on warmer days. We especially love the blue floral print that was made to coordinate with the Louisdog Dressy Dress and Louisdog Doggy's Organic Couture Tee! Plus with an adjustable shoulder strap to wear cross-body, and a machine washable body and cushion, it's perfect for picnicking in the park!
2. LOUISDOG ORGANIC YOLO FRILL SLING BAG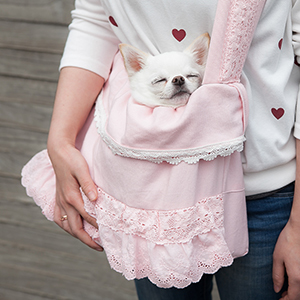 Another great Louisdog carrier, the Organic YOLO Frill Sling is a slouchy bag where your pooch will want to curl up and ride in comfort. Like the tote, this sling has a removable foamax bottom to provide stability and form. The cross-body strap is padded with lace detail to match. This bag comes in Strawberry Milk, a soft pastel pink, or White, and is decorated with layered lace --perfect for a sweet feminine look! Pair this bag with the Angel Bee Hairpins or the Louisdog Botanical Dress to get an extra girly~ vibe.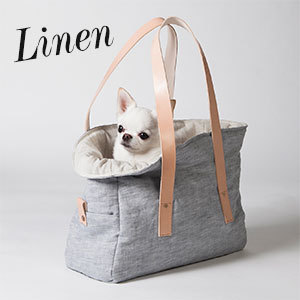 One of our most popular bags from Louisdog, the Linen Viva Bag is compact, convenient, and comfortable. It comes with genuine leather handles just the right length for carrying your pet close to your heart. A linen exterior and cotton interior make this a great choice for warmer spring and summer weather. Plus, this bag gives you options with 4 different colors in 3 different sizes! Run errands with your pup in a minimalist, low-key look, or dress it up a little with accessories like the Dandy Scarf and the Ooh-La-La Collar.