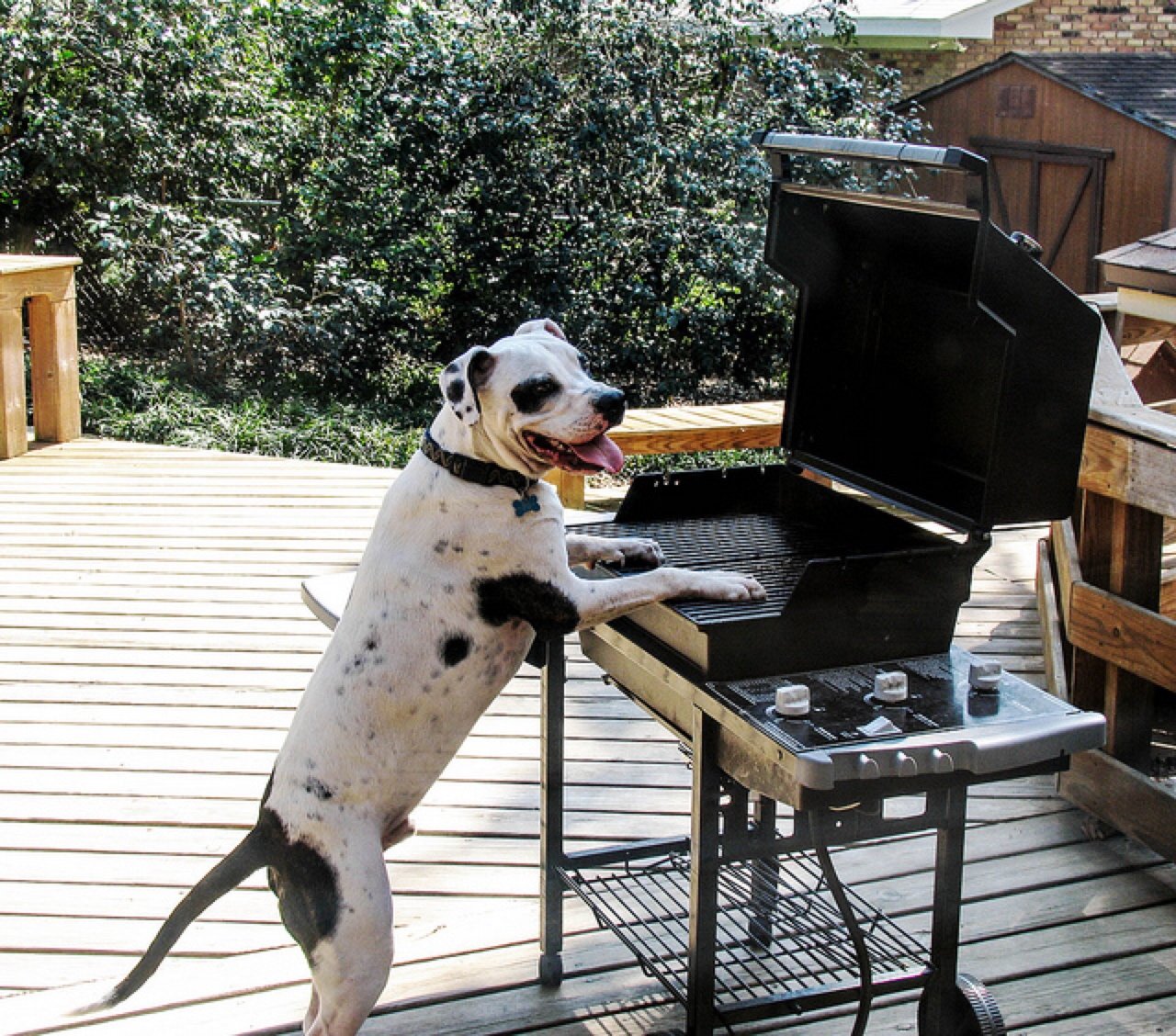 It's summertime! Summer is jam packed with fun adventures out and about around town, pool parties, and backyard barbecues. Learn how to include the dogs during all the fun cookout festivities!
What to Avoid

Keep lighter fluid and charcoal out of reach.
Collect any bones from around the grill.
Are Bones Good For Dogs?

While it may seem like a nice treat for your pup, cooked bones can be dangerous. Heat denatures bones and makes them more brittle, increasing the likelihood they might splinter and cause internal injury to your dog. On the other hand, frozen raw bones are great for dogs. Raw meaty bones should always be fed under supervision. Frozen raw bones are awesome treats during BBQ cookouts; they'll keep your pup cool & occupied at the same time!

What is Safe?

When in doubt, stick with whole foods and meat off bone without seasoning. Here are some healthy recipes that are easy to make from The Honest Kitchen "Make Out of Love" Cookbook.

Simple Roasted Organs - This dish can actually double up as a treat of healthy topping to your pet's usual meal.

Fruity Chicken Salad - No barbecue is complete without a side. This recipe is a great way to incorporate some fresh, raw fruit and veggies into your pet's diet.

Healthy Fish & Sweet Potato Bake - This recipe can be made with virtually any sort of fish.

Watermelon Pupsicles - Watermelon is a freshing fruit and great to have on a hot summer day. Humans can enjoy these Watermelon Pupsicles as well!