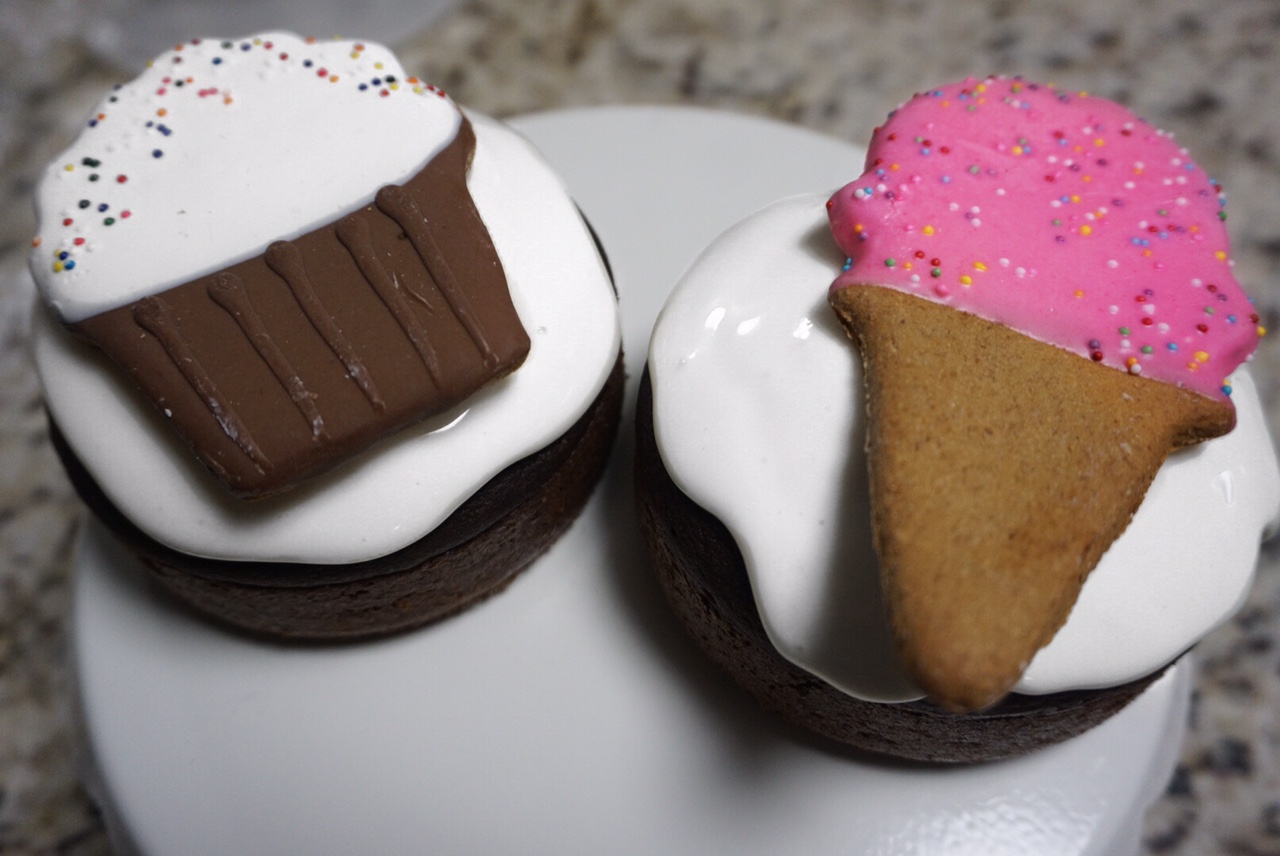 Make your doggy a delicious and healthy birthday cake straight from your own kitchen! With Puppy Cake Mix for dogs, you can make a doggy cake or cupcakes without the fuss of baking from scratch. Puppy Cake Mix just requires an egg, water, and vegetable oil (can be substituted for coconut oil from Coco Therapy). The frosting is even included! Puppy Cake Mix comes in five fun flavors: Carob, Peanut Butter, Banana, Pumpkin, and Red Velvet. There are also wheat-free recipes for dogs with sensitive tummies or allergies.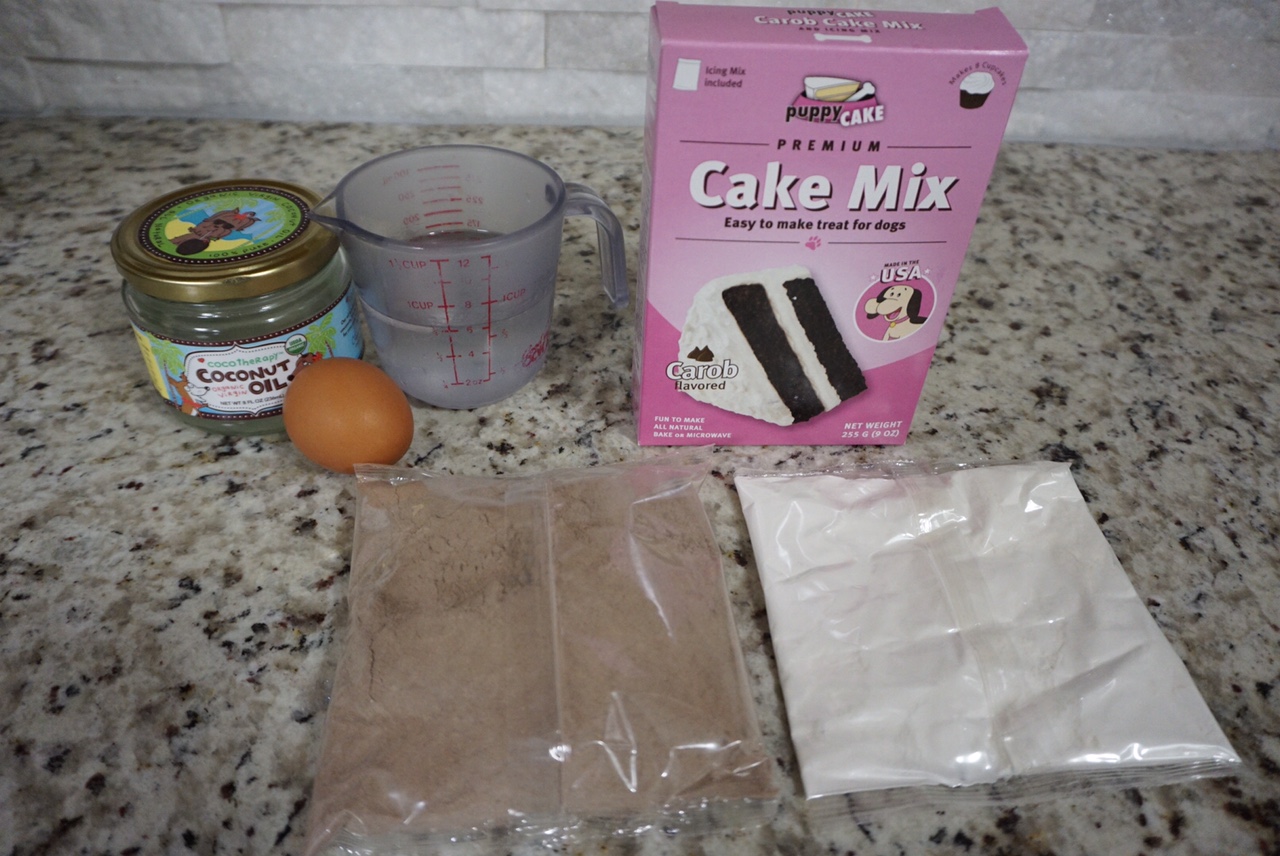 The box includes cake mix and yogurt frosting powder mix.
Mix one egg, 1/4 cup of vegetable oil, and 3/4 cups of water in with cake powder and mix well.
According the the back of the cake mix box, one box makes 8 cupcakes or one double layer 6" cake. Because I wanted to make two individual cakes for both Charlie and Trevor, I used a 4" springform pan.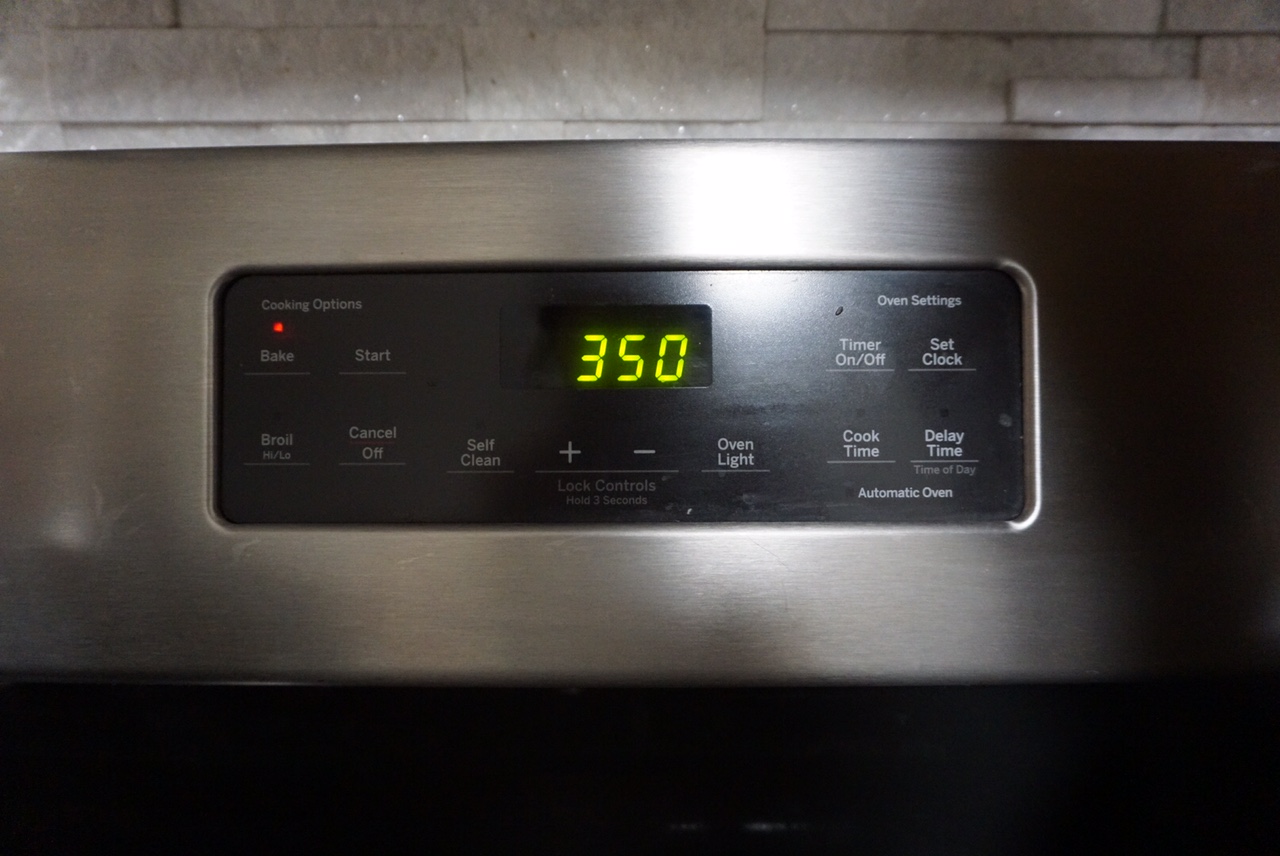 Bake in 350 degree oven. I baked the cakes for about 12-15 minutes since I only used a 4" pan. If you're using a 6" pan, bake for 20-24 minutes.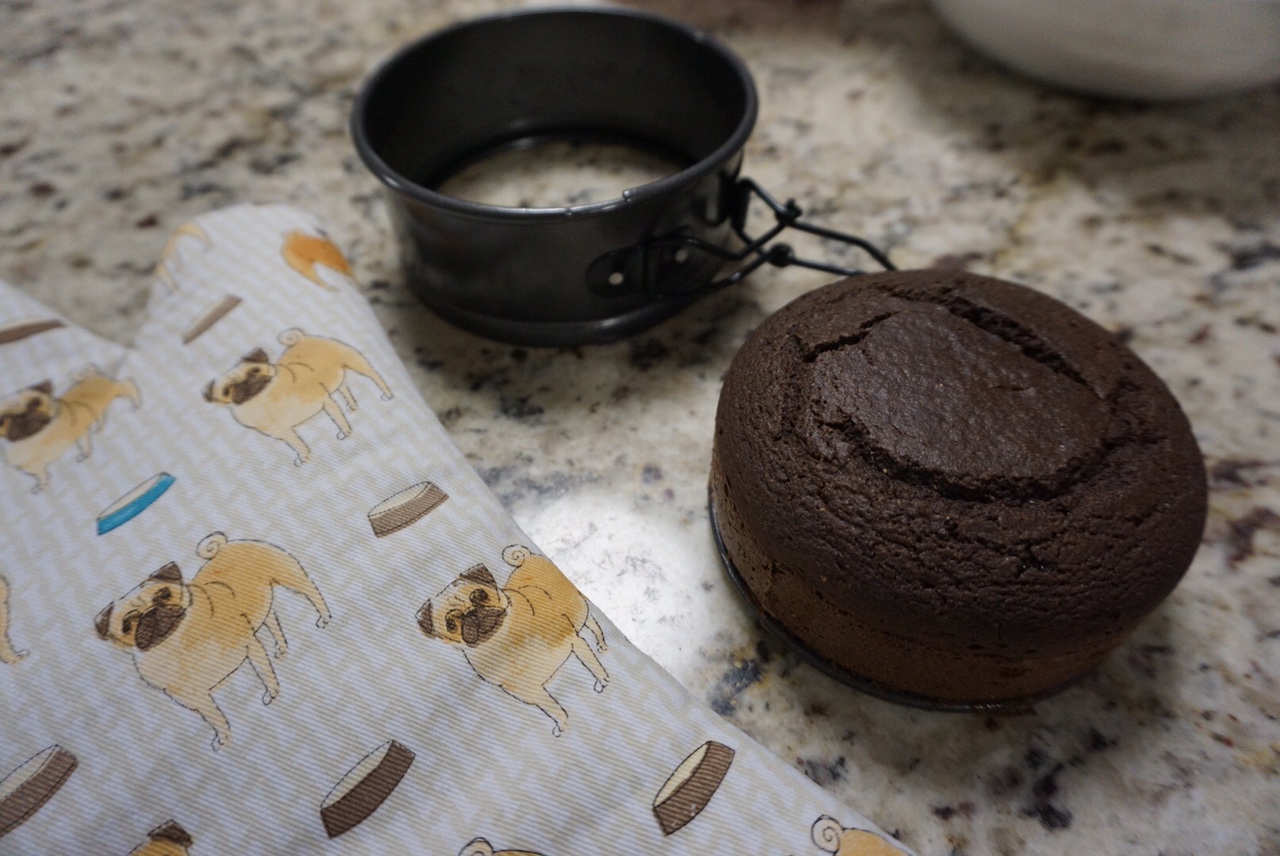 Let cake cool.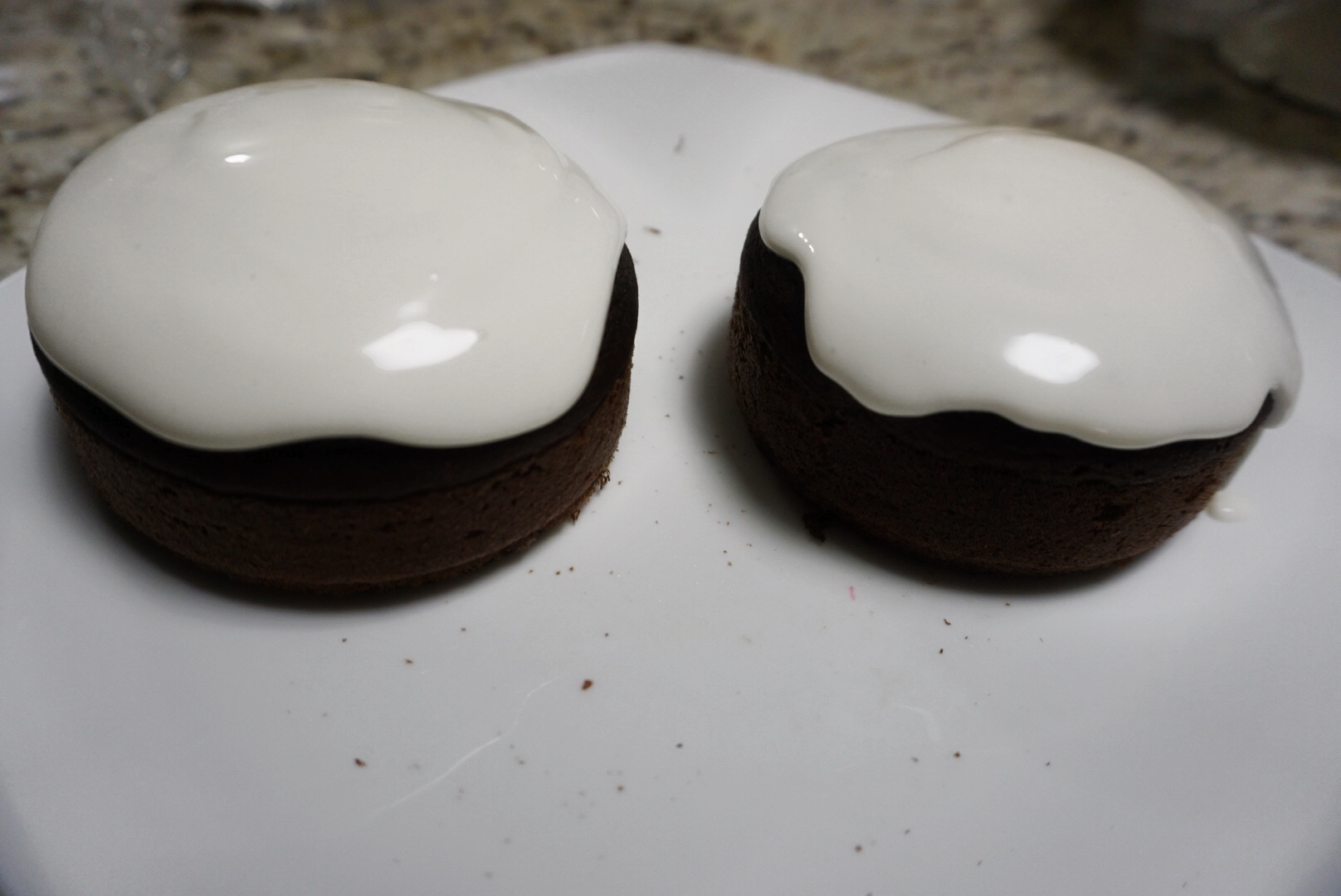 To make frosting, add 2 tablespoons of water with the frosting powder AFTER the cake is cooled. It's important to let the cakes cool first before adding the frosting.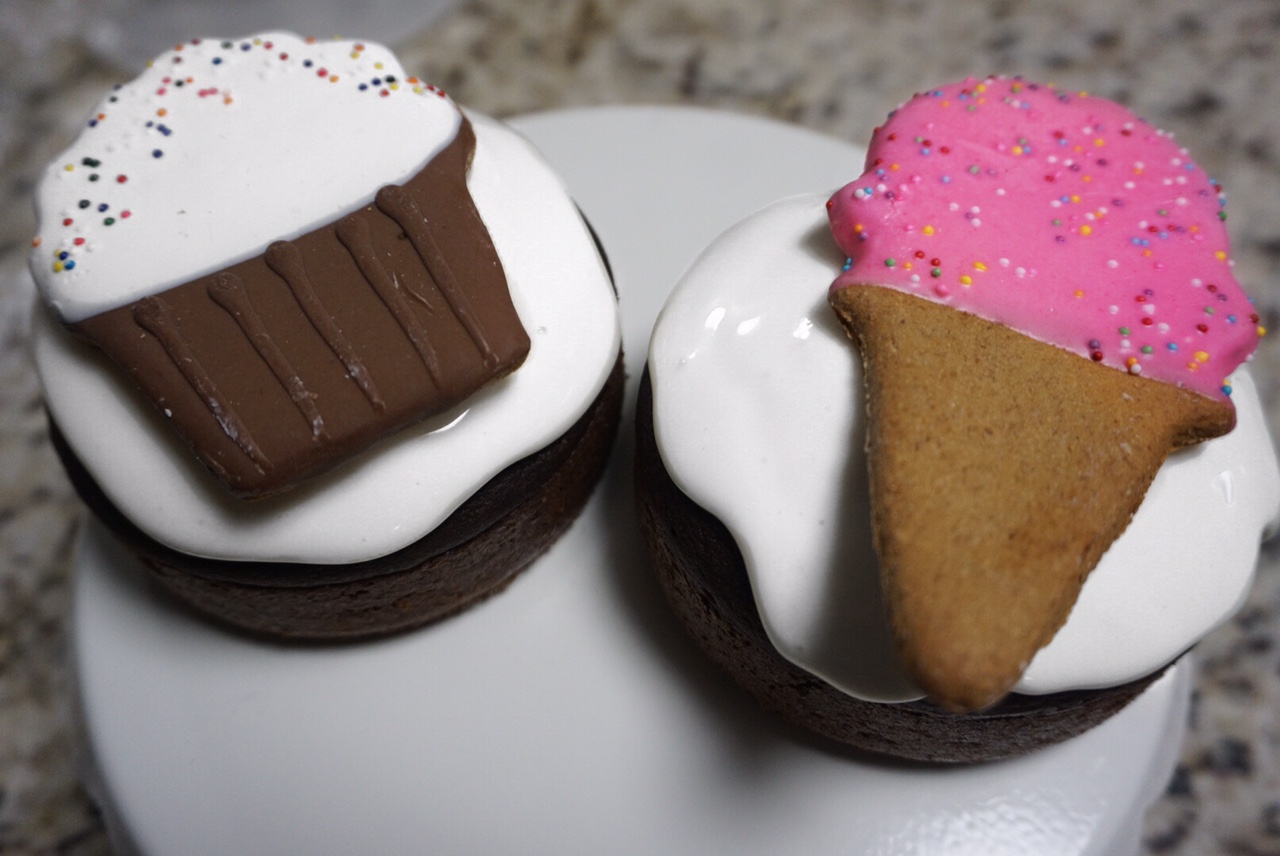 I topped these individual cakes with cute pre-made doggy cookies. Use your creativity and have fun with these cakes. I love using Puppy Cake Mix because it's made from human-grade ingredients, it's baked fresh from my oven, and the cake mix is only $8!